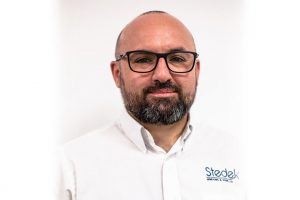 Stedek Sales Director Richard Hammond charts the rise of conservation areas, and how Residence 9 has helped secure Britain's heritage.
In September, Britain's very first conservation area will celebrate its 52nd birthday. Historic Stamford is widely regarded as one of England's finest stone towns – and when the government passed the Civic Amenities Act of 1967, the Lincolnshire settlement was the first to make the grade.
Back in the '60s, the world was a very different place. Four hundred thousand homes were being built every year, a lot of them in towers of concrete and glass. But in the eyes of many, that boom posed a threat to hundreds of years of British heritage.
Pressure mounted on the government of the day to protect the country's oldest and most historically valuable places – and conservation areas were the result.
In the five decades since, they've helped maintain the historic character of countless period properties – protecting them from ill-judged home improvements that could spoil them forever. That's unquestionably a good thing.
But for the people living in conservation areas, they can occasionally be a source of frustration too.
Strict Article 4 guidelines govern what home improvements can and can't be made in conservation areas. Sometimes, they can hamper homeowners' attempts to improve their property's thermal efficiency, acoustic insulation and ease of maintenance.
A lot of conservation properties still have their original timber windows. If they've been well-maintained, those windows can be beautiful to look at.
But fenestration technology has advanced dramatically in the intervening years, and, particularly in an age of rising energy costs and increasing environmental awareness, many homeowners naturally want better performance than those windows can provide.
Article 4 demands that any replacements must resemble the original timber window as closely as possible – and the obvious solution is to replace timber with timber.
But while they're undoubtedly gorgeous to look at, timber windows are also a struggle to clean and maintain, and can be prohibitively expensive.
So, for years, that was the homeowners' dilemma – make do with ageing original windows offering very poor performance, or pay a lot of money for expensive, maintenance-heavy timber replacements.
But DW3's R9 from the outstanding Residence Collection of true timber alternatives changed the game.
The state-of-the-art product is made of modern materials and offers thermal, acoustic and security performance to meet the most demanding requirements – while exactly matching the dimensions of the ideal heritage window laid out in Article 4.
R9 with its 100mm deep frame, elegantly flush exterior and stylish decorative interior provides flawless vintage aesthetics. Its 9-chambered design delivers up to A++ rated* energy efficiency, PAS24 security and the option of 28mm double and 48mm triple glazing.
Suddenly, homeowners have access to products offering both lovingly recreated vintage aesthetics and outstanding modern performance, without the need for exhaustive maintenance.
At Stedek, we've quickly risen to become one of the UK's foremost Residence fabricators. We pride ourselves on what we call 'Residence Excellence' – a term for only the finest fabrication of the Residence Collection family of R9 and its younger siblings R2 and R7.
Here at Stedek, we offer world-class heritage window products, fabricated with meticulous, borderline-obsessive attention to detail – and if you want to offer your customers modern performance without the compromise, it's Stedek you need to call.