Who is aluplast…
Founded in 1982 in Germany and now serving 30 countries across the globe, this "still family owned" business is one of the world's leading extruders of premium quality PVCu window and door profiles.
aluplast brings sector leading innovation in energy efficient window and door systems to the UK home improvement and new build sectors.
Despite being one of the biggest, they retain the ethos of the founding family run business and value the relationships it has with its fabricators.
It easy to see why Stedek, a family run business itself find aluplast the perfect key supply chain partner sharing so many core values.
aluplast – leaders in sustainability
aluplast are dedicated to protecting the environment and have taken a step-change in the use of recycled material.
"Ecotec" is a ground-breaking approach in the use of recycled material. aluplast pioneered the process of extruding recycled and virgin material simultaneously through a single die to create each profile. This unique process locks away the recycled material and leaves perfect material for all visible surfaces.
Not only is this incredibly efficient and sustainable it means the quality of the finished product is free of extrusion lines and black pitting inclusions.
aluplast operates under the strictly audited 'Energy Management Systems' accreditation ISO50001. In the real world this means they minimise the impact of their operations in their manufacturing facility using less energy and therefore less carbon.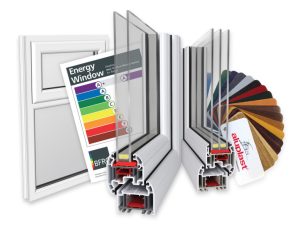 aluplast – A complete range
aluplast' s fully sculptured Ideal 70 range enable windows and doors to be created to suit any property.
From Bays & Bows, Conservatories, and porches to Tilt and Turns, Casement windows and flush windows, not forgetting residential doors French doors and combination frames, there is a product right for every job.
With a wide range of standard foil and special foil finishes many from stock, including the incredibly realistic Woodec and Aludec foils mimicking real wood or aluminium and an extensive array of window and door hardware you're spoiled for choice.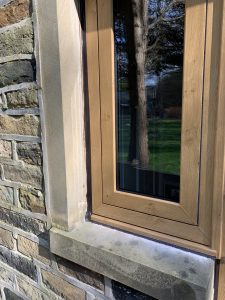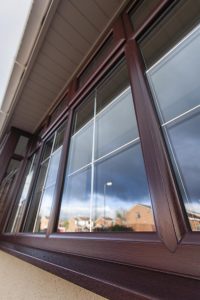 aluplast by Stedek
What's the Stedek difference?
Using aluplast puts us one step ahead from the start but bringing world class extrusions into the Walsall based factory is only half the story…
Here at Stedek we are dedicated to fabrication excellence, exceptional technical knowledge and place a great deal of weight in our core values; honesty, reliability and dependability. We are a fabricator you can trust.
We understand how important it is to have the job you order on time in full and as close to error free every time.
Going the extra mile means understanding the project you are working on, whether that be collaborating at the design stage or making sure if things go wrong, we step up and support as with the urgency you would expect.
Stedek bring together tried and tested hardware and furniture from trusted brands such as Yale, SFS, Fab N Fix and Regal to complete your windows and doors in our audited and accredited manufacturing processes in the west midlands.
We are proud to have consistently retained certification to PAS24:2016 the highest UK rating for standard windows and doors in the UK.
aluplast Flush
Flush deserves a little time in the spotlight as it has become the buzz word in the industry and certainly proving to be popular amongst customers across the spectrum from the single domestic dwellings to commercial contracts spanning 1000's of windows.
Leaning on years of flush manufacturing experience, Stedek manufacture the aluplast flush casement to the exacting standards required for perfectly symmetrical sightlines.
Despite being a flush casement that doesn't break the bank, is one where slim sashes meet high quality hardware and excellent fabrication standards. Add in a vast colour range and market leading thermal performance all as standard and it becomes an offer hard to match.
aluplast flush casement windows are perfectly suited to almost any property, regardless of period or purpose, fit modern handles for a contemporary feel, or if it suits, add monkey tail or tear drop handles and some astragal bar for an authentic heritage appeal.
Get in touch today if you need further help or assistance with any aluplast requirements, we'd be more than happy to offer our expert advice.