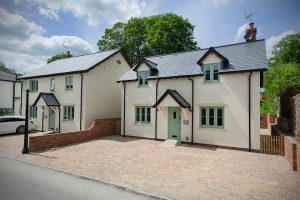 In some ways, the Stedek that began life in 1994 is totally different to the Stedek of 2018. In others, it's strikingly similar.
What started as a small, locally-focused family business is now a major modern fabricator, manufacturing thousands of quality windows and doors for installers all around the country. But while the volumes might have changed, the underlying values haven't.
Some companies that reach Stedek's size start to let standards slide. Striving to get as big as possible as fast as possible, they shape their whole businesses around pumping out as many products as they can, and quality becomes a secondary consideration.
But at Stedek, the ethos couldn't be more different. The firm's staff and management are obsessed with quality. More than anything else, their priority is ensuring that every door and window that leaves the factory is as good as it possibly can be.
"When my dad started Stedek back in the early '90s, he had an extremely clear and uncompromising vision of what he wanted to achieve," comments Managing Director Alex Page. "Other fabricators were all about constant growth at any cost. He wanted to build a world-class business the right way – by providing sensational products and service.
"A huge amount has changed since then – not just at Stedek, but in glass and glazing more generally. But that attitude hasn't."
Since 2010, Stedek has excelled as one of the UK's leading suppliers of Swish and Profile 22, two high-performance systems from Epwin. But now, the fast-growing firm is setting its sights on a different market, with the introduction of DW3's much-celebrated Residence Collection.
Substantial investment over the last twelve months – including over £300k spent on acquiring a Promac cutting and machining centre, an Urban cleaner, a four-headed graf welder and a bank of twelve Jade end millers – is now allowing the firm to bring trademark Stedek quality to the UK's leading range of timber-alternatives.
"The Residence Collection is a perfect fit for Stedek," comments Sales Director Richard Hammond. "In a way, it's remarkable we didn't begin offering it sooner. DW3 are as obsessed with quality, performance and aesthetic authenticity as we are – and the R9, R7 and R2 are the kind of world-leading windows that demand the sort of care and attention that's a Stedek speciality. There's no point supplying or installing a Residence Window if you're not going to do it right.
"Aside from the outstanding build quality and stunning looks, the Residence Collection's biggest advantage from our perspective is its versatility. R9 is obviously the standout timber-alternative window for heritage applications, but R7 is ideal for use in the replacement market, and R2 opens up a whole range of other possibilities with its ability to look like aluminium – perfect for the new-build and commercial markets."
Typically, Stedek are already setting their sights on becoming the country's finest Residence Collection supplier. "Our tagline for 2018 is 'Residence Excellence'," Alex explains. "There are quite a few fabricators offering Residence Collection products now. But we want to be the best.
"If you want the very best timber-alternative products on the market, manufactured with the sort of obsessive attention to detail that only Stedek can provide, then don't hesitate to give us a call."